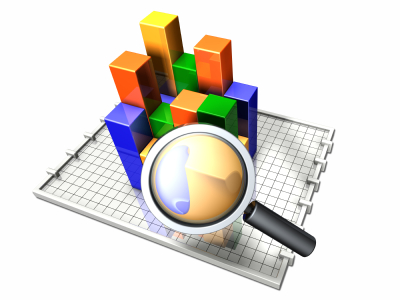 The efficient-market hypothesis (EMH) is a lightning rod in the investment world. The staunch supporters of the EMH, primarily academics, rely on various mathematical proofs to support the theory. Critics of the EMH, primarily real-world investors, use their experiences in the real world to point out all the shortcomings of the EMH.
One of the most vocal critics of EMH over the years has been the legendary Warren Buffett. The famed Oracle of Omaha has been bashing the EMH since it was first popularized by Eugene Fama in the 1960s. Recently, a new academic paper analyzing Buffett's career returns proves once and for all that the EMH does not hold in the real world.
Now, that's not to say everyone can beat the market (a mathematical impossibility) or that the inefficiencies existent during Buffett's tenure will continue into the future, but the proof of Buffett's claims that value investing is counter to the EMH is in the numbers.
I've generally avoided the technical side of the investment management business on LBS, but today I'm going to geek-out a bit and analyze an academic paper that sheds light on how Buffett made his billions and became the world's greatest investor in the process.
In their paper Buffett's Alpha, Andrea Frazzini, David Kabiller, and Lasse Heje Pedersen analyzed Buffett's returns from 1976–2011 and decomposed them to identify the primary factors driving Buffett's significant alpha. For regular followers of Buffett, the results should come as no surprise, but let's dig in and discuss the three primary sources of Buffett's alpha …