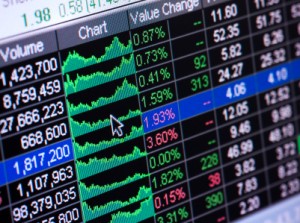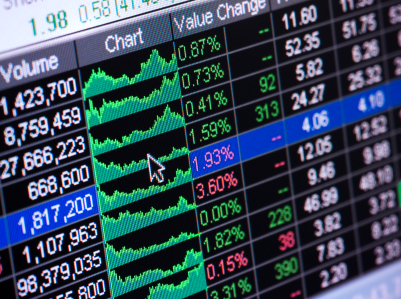 Pop quiz time. One important question that might help you land a six-figure job managing money on Wall Street.
Q: What is required to break into the investment management business right out of undergrad?
A. Degree from a "target school."
B. High GPA.
C. Complete recall of Liar's Poker and Wall Street.
D. All of the Above.
E. None of the Above.
In this post I interview a buy side equity analyst who broke into the investment management business with very little work experience. Today he is a CFA charterholder and recently moved to a new asset management firm with a big bump in pay for all his hard work.
You'll learn from him what it takes to break into the investment management business, what the day-to-day work is like, as well as the compensation and potential exit opportunities that might await.
What about the answer to the question above?
I'll get to that at the end plus give you some key takeaways that can be applied to your career. But first, see if you can figure out the answer on you own by reading the interview.
Q: Can you walk me through your background and describe how you first became interested in finance?
My dad is a financial planner and gave me some money, like $1,000 or less, to invest in stocks when I was in high school. Obviously my investment options were limited, but I did my research, learned a lot, and really enjoyed it.
Because I was interested and had generated good returns in my portfolio, I got to do various projects for my dad during the summer and that really helped me learn more. I did these projects in addition to a regular summer job because I was really interested in finance.
In college, I knew I wanted to major in either finance or marketing/psychology. But, I quickly found that I was too business-minded to fit in with psych majors, so finance it was for me.
During my senior year, I ended up getting into a program that allowed me to run a portion of my school's endowment fund, essentially acting as a buy side analyst. This is when I really knew what I wanted to do with my career.
Q: So, did you break into the buy side directly from undergrad?
My first job out of college was at one of the big consulting firms. I chose the common path since the consulting firms are always hiring undergrads fresh out of college.
I went in knowing I wouldn't stay in consulting forever, but would use the consulting experience to land a better job. In hindsight, I would have been more aggressive at trying to find a buy side job right away.
I don't think the consulting experience helped other than to show I had some work experience and wasn't completely fresh to the "real world."
Q: I've never understood consulting jobs, so I see why you were planning your exit from the start. How did you make the jump from consulting to the buy side?
I was in consulting for less than two years, so I wasn't totally pigeonholed. I think my experience in the college program mentioned above, as well as the fact that I had passed CFA Level I knowing I was looking for a career change, helped me break into the buy side.
In addition, I accepted a role that wasn't exactly what I wanted, but put me in a position to advance.
Q: Interesting move, you must have really disliked consulting. What was your initial job on the buy side (front office, back office?) and how were you able to transition to an analyst role?
I started off doing portfolio analytics assisting both the portfolio management team and the marketing team. It wasn't exactly back office, but it certainly wasn't front office.
I knew that I eventually wanted to become an equity analyst, so I made that clear when I was hired and they said that path would be available to me down the road. After I was hired, I tried to excel at my job to show the kind of work I could produce.
Luckily, this hard work paid off rather quickly when there was an analyst opening less than a year into the job. I was promoted to equity analyst almost immediately.
Q: How does buy side compensation compare to consulting?
The comp is definitely more overall on the buy side, but it wasn't that much different during my first few years on the buy side. Don't expect to be rolling in dough your first few years out of college.
The major difference between asset management and consulting is that consulting bonuses are kind of a joke, whereas on the buy side it's actually a significant part of your annual comp.
Q: How are bonuses typically determined for analysts and what are the ranges (as percent of base salary)?
Bonuses usually depend on how profitable the firm or your group was during the year, plus some performance component measuring how well your stock picks did for the year.
Ranges of base salary can vary widely from firm to firm, but I'd say the average bonus in a typical year is in the range of 25% to 50% of base.
Q: What are some interview questions that entry-level analysts can expect when they are trying to break in?
In addition to the standard HR-generated interview questions, be prepared to talk about stocks you like and explain why you like them. The stocks you pick don't matter as much as your thought process.
You need to be able to pitch a stock in a way that demonstrates sound thinking. After all, your whole job revolves around picking stocks.
Also, be ready to talk about your views on the capital markets and related current events. Have a view in everything you say and don't be indecisive, but don't act like a know-it-all either.
Q: Take me through a typical day/week in the life of a buy side equity analyst.
Monitoring your coverage universe, talking to sell side analysts, management teams, and other contacts, updating financial models or screening tools, monitoring economic trends, prepping for portfolio management meetings, etc.
Almost everything you do revolves around generating investment ideas. Sometimes you may get involved in some sales and marketing activities as well, such has answering client questions about certain stocks.
Q: You recently changed firms to get a jump in compensation, let's call it your second exit opportunity after your consulting exit. Walk me through how you managed the process and any tips for successfully moving up on the buy side.
There were a lot of reasons for my move, only one of which was compensation. Comp for me was not the most important factor in finding a new opportunity.
My goal in searching for a new job was to find a place with a good track record of performance, a reputation for treating people well, a good culture, and one that provided lots of opportunity. I also needed to find somewhere stable with advancement opportunities so I could be comfortable planning for the long-term.
Job searching for the right opportunity is a full time job in itself. I spent time nearly every weeknight and weekend searching for people to contact who might be able to suggest opportunities. I was also networking by phone and email with existing and new contacts.
I already had many contacts from working on the buy side for several years, but I also found alumni networks to be extremely helpful. Other helpful tools included CFA society job postings, plus getting out there on LinkedIn.
Also, a book I would highly recommend to job searchers is "The Wall Street Professional's Survival Guide" by Ray Cohen.
After all of this, I was able to land an opportunity at a great fund with a great track record of performance. Finding a job is not easy, so don't take the search process lightly.
Q: Tell me a little about exit opportunities for buy side equity analysts and any potential thoughts on where your next exit opportunity might lie.
Corporate finance for the companies you research seems like a natural exit path for buy side equity analysts.
I could also see myself moving into something like private equity, or maybe some type of marketing role related to an investment fund.
Having just recently started my new job, I not really thinking about exit opportunities yet. I'd like to run my own business of some kind down the road, but that's a long way off.
Q: Any last words of encouragement or advice for those looking to break in as entry-level equity analysts?
Be able to demonstrate a strong interest in investing and don't take the job search lightly.
Thanks a lot for you time!
Glad I could help.
.................................................................
Key Takeaways – Life on the Buy Side
Those of you who know my work or have been in the investment management business before probably recognized the answer to the initial question is E. None of the Above.
Fancy credentials or memorization of Wall Street quotes can be useful in landing a job on the buy side (OK, maybe less so on the Wall Street quotes), but they aren't required.
The one thing that is required is to be able to demonstrate a passion for investing. Today's interviewee was able to demonstrate his passion in two ways by participating in his school's money management program as well as by sitting for CFA Level I.
Always remember that it's not enough to simply say you are passionate about the public markets, you need to prove it with past experience. If you don't have any investing experience, you need to find a way to get some experience. It could be as simple as starting an investment club with the help of a college professor who will act as an advisor.
Another key takeaway is the amount of effort applied to the job search. The interviewee likened his job search to a full-time job itself. In the competitive world of Wall Street, don't expect job opportunities to just fall out of the sky and land in your lap.
Also pay attention the job search techniques employed by the interviewee. The primary tool was in seeking contacts in every possible venue. Now that's what I call networking! Job postings were listed almost as an afterthought, yet most job seekers focus more time on job postings.
So, there you have it - Be able to demonstrate your passion for investing. That's the one thing that will make you stand out more than anything else.
If you can do that and throw in a dash of networking, then you'll have a better recipe for getting hired than the guy who has a high GPA from a target school.