You have a killer resume, you've seen the movies (Wall Street, Boiler Room), and you've read the books (Liar's Poker). So what's stopping you from landing that dream job on Wall Street? The Life on the Buy Side - Career Center has what you need to win job offers at hedge funds, asset management firms, or in equity research.
The real secret to breaking into the Wall Street business is knowledge.
The money management business is a knowledge industry. It's all about what you know that gives you an edge, but what you need to know might surprise you.
Everyone on Wall Street has the same technical skills and same financial education. If you understand the time value of money and can work an Excel spreadsheet, then you have all the prerequisite technical skills needed to succeed on Wall Street.
"So what do I need to know to break in to the money management business?"
For all the advancement in technology and finance theory, the world of Wall Street is still about people. You need to understand how to interact and stand-out in a world of hyper-competitive stand-outs. You need to go beyond the classroom and the books if you want a job on Wall Street.
Learn from an Industry Insider
I was once in your shoes. I broke into Wall Street without a "target school" degree, without perfect grades, and even without relevant finance work experience. You can also break in without any of those things, but first you need to understand how Wall Street works.
I want to teach you how I did it and how countless others have gained the necessary skills and knowledge to land their dream jobs without following some ideal "path" that involves perfect grades and a "target school" diploma.
Life on the Buy Side – Career Center
The Members-only, Premium Access section of Life on the Buy Side has an actionable, step-by-step framework that you can use to land your dream job in sell side equity research, buy side asset management, or at a hedge fund.
The free blog at Life on the Buy Side is full of information that can help you understand the world of finance. However, once you are serious about getting a job in finance, you'll need more than just information.
You need a rock solid plan with actionable steps that will allow you to rise above the competition. I believe that you can do it, but you will need some help to get there.
The Life on the Buy Side - Career Center is home to the knowledge I've gained working in the money management business. It has the information that I didn't know when I was in your shoes. That is, on the outside looking in.
Here is what you will find in the Life on the Buy Side - Career Center:
Step 1: The Primer - Understanding the Investment Management Business.
The ultimate "Start Here" guide for aspiring money managers. Before you even begin your job, you need to understand how the business works. The Primer is a 34-page guide that will teach you:
The types of clients of hedge funds and asset management firms and how their investment objectives differ.
Key differences between hedge funds and asset management firms, including firm structure and investing strategies.
Front office, back office, trading … learn how firms are structured internally.
The paths you can take to break into the business.
Equity vs. Credit, Buy Side vs. Sell Side, and more …
Compensation and exit opportunities.
On the job: What does an analyst do all day?
Step 2: The Top 100 Hedge Funds and Asset Management Firms.
Don't spend thousands of dollars on hedge fund databases or endless hours searching the internet. Start your job search by focusing on the biggest and best firms. The Top 100 list includes the top 100 US hedge funds ranked by equity assets under management (AUM) as well as the top 100 US asset management firms ranked by equity AUM. The Top 100 comes in an easily sorted, downloadable Excel file.
Step 3: Resumes & Cover Letters
Resume and cover letter writing made easy. You'll get concise guides with Tips & Tricks for crafting bulletproof resumes and cover letters. To make it even easier, you'll get resume and cover letter templates that you can use to make writing easy. Just fill in your information and go!
Step 4: Networking for Wall Street Survival & Success.
Have you ever heard that the key to a successful job search is networking, networking, networking? It's true. More jobs are offered via networking than via job postings. But do you know how to network? Probably not, unless you were born to work a room like Bill Clinton. The Networking Guide will teach you how to network in the world of finance once and for all. The Networking Guide is a 20-page guide that will teach you:
Why networking is so vital to your career that its importance cannot be understated.
The real goal of networking (hint: it's not just to get a job).
How to craft a killer Elevator Speech.
How to use others to network for you (especially important for those that are shy or have a hard time networking).
The best ways to use social networking to network.
Step 5: Interview Preparation Guide.
This popular interview guide will teach you how to prepare for your interview in finance. The 22-page Interview Guide will teach you:
How to demonstrate experience in investing even if you work in another industry or are still in school .
How to put together a professional stock pitch like a top investor.
How to handle the dreaded behavioral interview like a seasoned pro.
How to effectively practice to make the most of your limited time.
Learn the common mistakes that can torpedo your chances of landing an offer.
Testimonial
"I wanted to express my deepest gratitude to you for creating Life on the Buy Side. Your product was immensely valuable as I navigated a lengthy months-long interview process for a coveted position at a well known asset manager. Out of 200 candidates, I was the lucky one who landed it! I hope you continue helping others as you have helped me." - Sam
Free Bonus: Premium Access for Your Personal Story.
Guides are all fine and dandy, but you have your own personal questions and problems that need to be answered. I understand this because I get a LOT of questions from job seekers. I receive comments and messages everyday from people looking for their own bit of free advice. Unfortunately, I can't answer all of them, so I answer none of them. Only Career Center members get priority access to me and any potential future Life on the Buy Side contributors. Let's call it the Buy Side Bat Phone. Have a question that I haven't answered? Go ahead and ask it. Need help evaluating job offers? Go ahead and ask. You get your own personalized consulting thrown in for free.
Testimonial
"I read the Life on the Buy Side Interview Guide before my interview last month, and it was key in helping me understand what to expect in an investment management interview and how to showcase my abilities, and as a result I succeeded in the interview and secured an investment management internship." - Rob M.
Lifetime Membership
The Career Center membership is a lifetime membership. There are no recurring fees and no limited time access periods. Just a one-time payment - that's all.
In addition, I am always adding and working on new Career Center products to help you succeed. All future products released in the Career Center are free to existing members. That's right. You never need to worry that a better product will be released in the future since you will be the first to receive it – free!
Testimonial
"I just want to thank you for writing a fantastic buy side interview guide. It gave me a lot of confidence and I've been offered an analyst role at a fund manager. And yes, what you've written is universal, especially the stock pitch section." - Alex C.
One Small Investment – Unlimited Upside Potential
The value proposition here is simple: for a one-time fee of just $89, you could be one of those analysts making $100,000 on Wall Street straight out of university.
Sign Up Now
The $89 enrollment fee is so low because I want to reward early customers. As Life on the Buy Side's popularity grows and more content is added to the Career Center, the price is going to go up.
As Warren Buffet says, "Price is what you pay, value is what you get."
Your Margin of Safety - A No Risk, Money Back Guarantee
I am confident that the information and guides in the Career Center will help you land a job in the investment management business if you are willing to act on the knowledge gained.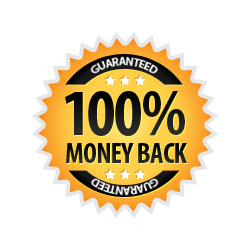 However, you don't have to take my word for it. To make sure that you have nothing to lose, Life on the Buy Side Premium Access comes with a 60-day, No Risk, 100% Money Back Guarantee.
If you aren't happy, simply contact me through the contact form within 60 days and ask for your money back. I will promptly refund your money. To protect your hard-earned money even further, all payments and refunds transact through PayPal so you know your money is safe. You have nothing to lose and everything to gain.
If you've made it this far, you are ready to take the next step in your career. Click the link below to sign up now!
I wish you the best of luck in your job search!
Mike Moran, CFA
Life on the Buy Side
www.lifeonthebuyside.com
P.S.
Right about now you might be thinking, "What about Breaking into Wall Street?" As you may know, I am an Associate Editor at Mergers & Inquisitions and I am an affiliate of Breaking into Wall Street.
While Life on the Buy Side focuses on the public markets, Breaking into Wall Street tilts toward Investment Banking and Private Equity. If this sounds interesting to you, then check out the Breaking into Wall Street interview guide by clicking the link below!
Breaking into Wall Street Investment Banking Interview Guide