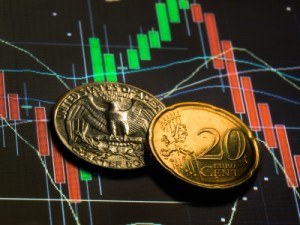 This is a guest post by Tom Cleveland from Forex Traders.
Individuals choosing a career in the money management industry know at the outset that they must be disciplined, analytical, creative, self-motivated, and persistent. Add aggressive and assertive to that mix of traits, and you have a confident candidate who can survive and thrive in the topsy-turvy world that our financial markets produce. Every asset class has unique characteristics, but the world of foreign exchange can be extra demanding, requiring a "steroid boost" in the basic skill set.
Forex is all about speculation. Buy-and-hold strategies do not work in this environment, although the carry trade can work if long-term fundamentals are favorable. The medium is a trader's playground, necessitating quick decisions and assessments of trader psychology for the market in general and often more so for the individual trader. Volatility and whipsaw are the norm, leaving many to scratch their heads and move on to another less active investment genre.
Is Your Personality Suited for Forex?
Forex hedge fund managers had a tough year in 2011. The industry finished in a loss position for the year, with the largest fund posting an 18% negative result. The European debt crisis befuddled even the best of breed in a year filled with uncertainty and volatility, proving that if you choose to work in this industry, the first lesson is to accept your mistakes and move on to the next opportunity.
One statistic worth noting is that it is believed that only 10% of the trading community is successful over an extended period of time. Successful traders definitely walk to the beat of a different drum, and your first consideration should be to evaluate your own personality and determine if you are suited for this lifestyle. Books, studies, and a host of articles profess the following traits as the necessary blend if success is to have a high probability of happening:
Disciplined Approach to Decision Making: Analytics help, but you must have a logical approach to assimilating and acting upon a host of data sources.
Creative Mindset: You must be driven to constantly improve your approach by initiating new ways to gain an edge in the market and leverage your advantage.
Persistent Attitude: If you know that your approach is sound, you must persist in order to get past the losses that will occur.
Flexibility: You must learn from your mistakes, adjust to changes in market conditions, and have the courage to try something new.
Decisiveness: When you make up your mind, you act without hesitation, following your step-by-step trading plan to the letter. Being aggressive when pressing your advantage is a good trait to have.
Unemotional Nature: You must be able to prevent your emotions from destroying your decision-making process. Trading is not gambling. If you enjoy the "adrenalin rush" when money is put on the line, then you may want to reconsider the world of forex. Your ego must be in check, or fear and greed will take over. Accepting losses is part of the profession.
Positive Outlook: You must always be looking for the next opportunity, knowing that there will be one that will match your individual set-up requirements.
Technical Requirements for Forex
Individual traits are but one set of requirements. To increase your potential for success, a proper foundation must be assembled, hopefully, during your years in higher education. Successful candidates typically major in mathematics, economics, or finance, but extra emphasis in the following areas will improve your chances:
Global and Domestic Economics: Foreign exchange has much to do with global capital flows and domestic economic activity. You must understand the latest theories that apply to pricing, valuations, and banking practices in both developing and developed markets.
Complex Mathematics: Many new theories are based in the latest mathematical applications. Understanding the interplay between variables, along with game theory, is necessary for building models capable of producing worthwhile predictions.
Risk Management: You need not be an insurance major to benefit from the information in this discipline. Prudent investing is tied to effective risk management, and forex trading requires instant application of many of these concepts. Diversification strategies in forex often mean applying a variety of trading systems and then favoring the ones that respond the best to current conditions.
Computer Modeling: Analytical decision-making algorithms are the name of the game in most hedge funds. Firms build their own proprietary "black boxes" to simulate market conditions, evaluate risk and reward, and generate execution orders for immediate use in the market.
Investments: In today's era of globalization, our financial markets are interconnected in more ways than ever before. These interdependencies are not often obvious, but correlations between differing asset classes often reveal underlying relationships or create unforeseen trading opportunities. You must know how every piece of fundamental data that can impact a specific asset class's value.
Technical Analysis: Your trading brethren are steeped in this area, ready to pounce on a specific candlestick pattern or Fibonacci ratio and use it to their advantage. You must be able to recognize familiar patterns or situations, if only to anticipate the moves of your competition.
Investment Psychology: You must understand your own motivations, but more importantly, you must learn to gauge the psychological sentiment of other traders on a second-by-second basis. This is not an intuitive talent. You do not act from your gut. You make a cold and hard decision based on evidence. Over time, you may develop quick interpretative skills, but they should be based on market data, not on internal emotions.
A Day in the Life of a Forex Trader
What will a normal trading day look like in the foreign exchange world? The forex market is the largest and most liquid market in the world with daily turnover in excess of $4 trillion. The market starts on Sunday at 5:00 P.M. EST in New Zealand and Australia and continues around the globe until the following Friday at 5:00 P.M. when New York closes the action. London is the largest component, followed by New York.
You will start your day by assessing market sentiment, checking a variety of market indices and indicators to frame your judgment since this "bias" may dictate much of the market action for the day. Next, you will review your news sources and update your economic calendar for any scheduled news releases, speeches by government officials, or actions anticipated in the market.
Many newcomers to forex become impatient with this fact-building exercise. They are eager to trade, but their eagerness generally works against them. The objective is to build a decision-making process that puts the odds in your favor. Consistency can only follow from such a disciplined approach. Impatience and inexperience are the root causes for early casualties in this frenetic field.
Trading strategies typically work best when there is ample market liquidity. You will focus on applying your strategies when system conditions warrant them. You may concentrate purely on day trading, or you may look to swing-trades that span a few days. The carry trade is long term in nature and employed more often by firms that have a physical presence in a variety of geographical markets with access to many trading markets. Your mission will follow from the approach of your respective firm, reviewing your trades at the end of the day, and refining your system for the next day's action.
Success in any investment medium requires knowledge, experience, and emotional control, but in the high-stress world of forex, these factors have higher importance. There are no shortcuts. Finding a mentor to guide your development, after building a strong analytical foundation, is often the best way to proceed, provided the basic traits outlined above are part of your unique skill-set arsenal.