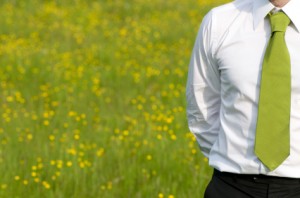 Congratulations! You interviewed like a pro managed to land a nice gig this summer at a top hedge fund or asset management firm. The grass is green again and that means you need to put on your tie and go to work.
Now what the heck do I do?
First, keep in mind the "sell in May and go away" cliché. While there is some evidence that selling in May and buying back in the fall can be good for your portfolio (May-Sep tend to be the weakest months from a seasonality perspective), the cliché is more descriptive of the mood on Wall Street. Warmer weather comes and people start to check out and a general malaise washes over the market. Wall Street in the month of August turns into a ghost town as everyone takes their vacations just before the kids go back to school.
Given the slow times during the summer, it is the perfect time for the self-starting student to learn a lot since PMs and analysts tend to have more time on their hands. It also means it is the perfect time for the slacking intern to prove he's not the right person for the full-time job to follow. Choose to be the former.
Here are two important things to remember to ensure success this summer:
Demonstrate Initiative
Investment professionals are paid to generate ideas. No one can generate those ideas for you. The PMs you are working for will be looking to see if you can take initiative and add value.
How do I add value?
It's simple. When you are given a project, complete the stated task and then take it to the next level. Let's say, for example, you are charged with updating some basic industry information on a specific sector. After you complete the task as stated, perhaps you could do some basic research or help with financial modeling on the major public companies in that sector and identify some potential investment opportunities.
Do worry about delivering a perfect report on those companies, just deliver enough to show you can work without direction and that you have an inquisitive mind.
The downside to not going above and beyond can be fatal to your future job prospects. We once had an intern that completed the tasks we gave give promptly and professionally. The problem was that he showed no real interest in doing anything beyond what we told him to do. If he didn't have any tasks we'd find him surfing the internet. It's not the job of the PMs to find enough things for you to do every hour of every day. Like I mentioned earlier, I've checked out for the summer …
Become One with the Investment Process
Insert yourself into the investment process at every opportunity. Not in an intrusive way, but in an inquisitive way. Show an interest and a passion for learning about investing. The benefits are twofold: 1) You instantly turn yourself into a more desirable candidate for a full-time analyst role, and 2) this is your chance to learn the business in the real-world instead of the classroom. Don't waste it.
Take initiative and ask questions. Internships are great opportunities to learn the business and get ahead of the candidates that didn't get internships … so don't blow it!