"I always knew I was going to be rich. I don't think I ever doubted it for a minute." - Warren Buffett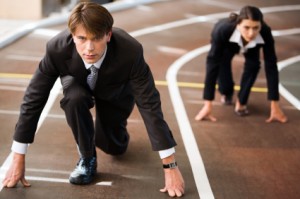 Life on the Buy Side is an in-depth resource for aspiring money managers. This site is a comprehensive look at the investment management business that includes advice on breaking in, the CFA program, career paths, compensation, and exit opportunities for those exploring careers at hedge funds, asset management firms, or in equity research.
The Start Here page is updated regularly and allows you to easily navigate your way around the website. If you are ready to begin, let's get started!
About
Mike Moran, CFA is the Founder of Life on the Buy Side. My desire to one day manage money started at a very early age growing up during Wall Street's golden era: the 1980s. Between Michael Milken (the Junk Bond King), Gordon Gekko, and Liar's Poker, no impressionable young kid could deny the lure of Wall Street during the 1980s.
Click Here to Read the Full Story Behind Life on the Buy Side
Frequently Asked Questions (FAQs)
How do I break in as [insert unique situation here]? What about MBAs, CFAs, Ph.Ds? Chances are your situation has been encountered by someone before you, so you can learn from their frequently asked questions.
Click Here for the Frequently Asked Questions (FAQs) Page
Free Updates & Weekly Tips
If you want to stay in the loop with regular updates and weekly tips, click here to sign up for free email updates.
Life on the Buy Side - Career Center
The Career Center is the Premium Content area of Life on the Buy Side and is accessible only to members. The Career Center gives you the training and preparation needed to land a career in investment management including hedge funds, asset management, and equity research.
Click Here to Access the Life on the Buy Side - Career Center
Learn Financial Modeling
In the cutthroat world of Wall Street, every edge matters. That's where financial modeling training enters the picture. If you understand how to "talk the talk" when analyzing companies, then you are more likely to excel in interviews and win job offers. Employers want to hire employees that can hit the ground running, whether that's a hedge fund, asset management firm, equity research shop or even an investment bank.
Click Here to Learn Financial Modeling from Breaking into Wall Street
Featured Topics
Browse articles by topic through the links below:
Article Index
Career Paths
Buy Side or Sell Side - Which Career Path is Right for Me?
Buy Side vs. Sell Side Part 1 - The Sell Side
Buy Side vs. Sell Side Part 2 - The Buy Side
Don't Get Trapped in the Back Office
Hedge Funds vs. Institutional Asset Management: Is a Billion Dollars Really Cooler Than a Million Dollars?
How to Start a Hedge Fund … and Buy that House with the Pool and the Pond
Kicking the Bricks: How to Become a Real Estate Mogul
Life on the Sell Side: All About Equity Research
Life on the Sell Side: Recruiting, Compensation and Exit Opportunities (Hello, Buy Side)
Making Millions or Losing Billions - The Truth About Trading
Should I Go Hedge Fund or Long-Only?
The Future of Active Management: Are Buy Side Analysts About to Become Extinct?
The Investment Banking Path to a Hedge Fund: Is it Necessary?
The Path to Investment Banking: Become a Helicopter Pilot?
Traders vs. Investors – Who Do You Want to Be?
Trading Void or Just an Algo?
CFA, MBA, etc.
Battle Royale - MBA vs. CFA
CFA Studying Tips for Spring
Do You Need an MBA? No. But it Might Be Fun.
Do You Need an "Elite" University Degree? Answer = NO.
How to Become a Wall Street Outlier without a Target School Degree
Is the CFA Program Losing Its Luster?
So You Failed the CFA – The Four Stages of CFA Exam Failure
The CFA is NOT Your Golden Ticket to the Finance Factory
The Value of an MBA - Is an MBA Worth It?
Things CFAs Like (and Don't Like)
Famous Investors
Walter Schloss: The Tim Ferriss of Superinvestors
Warren Buffett's Alpha: How Warren Buffett Became the World's Greatest Investor
On the Job
A Day in the Life: Earnings Season!
A Day in the Life of a Buy Side Analyst: Tips for Surviving Your First Business Trip
Alpha, Baby. Alpha.
Buy Side Equity Analyst: Good Day vs. Bad Day
Financial Modeling: Buy Side vs. Sell Side (Plus: Why You Should Start Your Career in Equity Research)
How to Pitch Stocks Like the Village Idiot: Lessons in Wall Street Folklore
How to Succeed as a Summer Analyst
So You Think You Can Be a Value (or Activist) Investor?
The Institutional Investor Vote: Ranking Sell Side Analysts
Traders Gone Rogue: 3 Career Lessons Learned from Most Infamous Trading Losses of All Time
Wall Street Salaries: Second Floor … Hedge Funds, Asset Managers … Oh, Good Morning, Mr. Tyler, Going Up?
Recruiting
Cold-Emailing Alumni – Networking or Spam?
How Social Networking Will Ruin (or Help You Find) Your Career in Finance
How to Become a Buy Side Equity Analyst: The One Thing You Need to Break In
How Golf Can Land You a Career (or Internship) on Wall Street
How to Generate Creative Stock Ideas by Conquering Information Overload
How to Quantify Your Financial Skills with Bloomberg: The BAT
How to Rock Your Finance Information Sessions
How to Tell Your Story in Hedge Fund Interviews in 4 Simple Steps
Past Performance and Interviewing
Un-Occupied Wall Street: How the Finance Jobs Armageddon will Impact Your Career Search
Your Turn to Be a Portfolio Manager: Choosing the Best Equity Analyst Candidate
Your Turn to Be a Portfolio Manager – Part 2: The Winning Interview Candidate