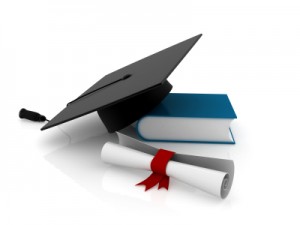 We all know people on Wall Street, especially hedge fund managers, make a lot of money. But how do you break into this opulent world of yachts, parties, and bottle service if you don't attend a target university?
When it comes to breaking into Wall Street, there is a well-known formula that is guaranteed to work:
Attend a target university.
Network, network, network.
Ace your interviews.
This is the widely accepted path to landing a career in finance on Wall Street, whether you are looking at investment banking, hedge funds, asset management, or anything else where your compensation is sure to pique a protestor's interest.
But what if you don't have a target school on your résumé? Do you really need #1 above if you are a rock star at #2 and #3?
I set out to answer this question by studying the backgrounds of the 25 highest paid hedge funds managers. These men (sorry ladies, they are all men – I can only hope an LBS reader breaks through that ceiling one day) are the true BSDs of Wall Street. They are the masters of the universe that take home more pay than the GDP of some small countries. They are outliers. We can learn from outliers.
Among the findings:
Target school degrees do matter, but not all target schools are created equal (Harvard, I'm looking at you).
The MBA vs. No MBA dilemma is finally solved (just kidding, the results are muddier than ever).
How the 10-year rule and the role of deliberate practice can make you a finance expert.
Having a mentor might be the most important key to outlier success.
Let's dig in and analyze the findings further …
To Target School or To Not Target School
As mentioned earlier, it's common knowledge that going to a target school is the guaranteed path to breaking into Wall Street. But yet, there is empirical evidence that an elite degree is not what determines your success, rather the elite degree just gets your foot in the door.
Here is a table of the top 25 highest paid hedge fund managers. You'll see the list is a veritable "Who's Who" of Wall Street icons.
| | | | | |
| --- | --- | --- | --- | --- |
| NO. | NAME | FUND | UNDERGRAD | MBA/GRAD |
| 1 | John Paulson | Paulson & Co | NYU | Harvard |
| 2 | Ray Dalio | Bridgewater | Long Island | Harvard |
| 3 | Jim Simons | Renaissance | MIT | UC Berkeley |
| 4 | David Tepper | Appaloosa | Pittsburgh | Carnegie Mellon |
| 5 | Steve Cohen | SAC Capital | Wharton | |
| 6 | Eddie Lampert | ESL Investments | Yale | |
| 7 | Carl Icahn | Icahn Capital | Princeton | |
| 8 | Bruce Kovner | Caxton | Harvard | |
| 9 | George Soros | Soros Fund Mgmt | LSE | |
| 10 | Paul Tudor Jones | Tudor Investment | Virginia | |
| 11 | Ken Griffin | Citadel | Harvard | |
| 12 | Michael Hintze | CQS Mgmt | Sydney | Harvard |
| 13 | Marc Lasry | Avenue Capital | Clark | New York Law School |
| 14 | Bill Ackman | Pershing Square | Harvard | Harvard |
| 15 | Daniel Och | Och-Ziff | Wharton | |
| 16 | Izzy Englander | Millenium Partners | NYU | |
| 17 | Steve Mandel | Lone Pine | Dartmouth | Harvard |
| 18 | David Shaw | DE Shaw | UC San Diego | Stanford |
| 19 | Michael Platt | BlueCrest Capital | LSE | |
| 20 | Stanley Druckenmiller | Duquesne | Bowdoin | |
| 21 | Andrew Hoine | Paulson & Co | Vanderbilt | |
| 22 | Leon Cooperman | Omega | Hunter | Columbia |
| 23 | Seth Klarman | Baupost | Cornell | Harvard |
| 24 | James Dinan | York Capital | Wharton | Harvard |
| 25 | Dan Loeb | Third Point | Columbia | |
In order to better understand their backgrounds, I've included next to each portfolio manager their undergraduate university as well as the school where they earned their MBA or other graduate degree.
First of all, we can finally solve the MBA vs. No MBA question once and for all … or not. There are 12 MBAs or graduate degrees versus 13 without. That's as even as you can get.
Do you need an MBA? No. But can it help? Yes. Time to just move on.
Next up: Target schools. There are a handful of schools viewed as elite schools where all the best companies go to recruit the best candidates. These are the household names connoting elite education and ivy covered walls.
You know the names, but are they all created equal? I've counted up all the different degrees, whether it be undergrad or grad, and sorted by the top ranked school.
| | |
| --- | --- |
| SCHOOL | COUNT |
| Harvard | 10 |
| Wharton | 3 |
| Columbia | 2 |
| LSE | 2 |
| NYU | 2 |
| Bowdoin | 1 |
| Carnegie Mellon | 1 |
| Clark | 1 |
| Cornell | 1 |
| Dartmouth | 1 |
| Hunter | 1 |
| Long Island | 1 |
| MIT | 1 |
| New York Law School | 1 |
| Pittsburgh | 1 |
| Princeton | 1 |
| Stanford | 1 |
| Sydney | 1 |
| UC Berkeley | 1 |
| UC San Diego | 1 |
| Vanderbilt | 1 |
| Virginia | 1 |
| Yale | 1 |
The results are unmistakable. Harvard is the undisputed champion school among the hedge fund elite. Harvard is an outlier among outliers. While there are plenty of other target schools represented on that board, there are also plenty of non-target schools represented.
Maybe there is something to that theory that an elite education doesn't guarantee success. Of course, maybe Harvard was excluded from the study.
The moral: If you have a chance to attend Harvard, grad or undergrad, you need to take it and take advantage of their ridiculous alumni network. You can also stop reading this article.
If Harvard isn't in your future, keep reading …
The Outliers Among the Outliers
There are three hedge fund managers on that list that stand out as outliers among a group of outliers: Paul Tudor Jones, Stanley Druckenmiller, and Andrew Hoine.
Why?
All three lack MBAs or other graduate degrees and none of them went to a target university for undergrad. How did they do it? Let's dig in to their pasts and see what we find …
Paul Tudor Jones (PTJ) runs Tudor Investment Corporation and got his start studying economics at the University of Virginia. PTJ got his start in 1976 trading cotton futures at the New York Cotton Exchange under the tutelage of commodity broker Eli Tullis. PTJ was introduced to Eli Tullis through a cousin who was in the cotton business. PTJ credits Eli as being the biggest influence in his career. PTJ started Tudor in 1983 and had his big break four years later when he profited big time from the 1987 stock market crash.
Stanley Druckenmiller is the founder of now closed Duquense Capital. Druckenmiller studied English and economics at Bowdoin College and started working toward his Ph.D. at the University of Michigan but dropped out to become an oil analyst at a bank in 1977. He worked his way up the equity research ranks and eventually jumped to the buy side managing the Dreyfus Fund. Druckenmiller got his big break when none other than George Soros, number 9 on the list above, hired him to help run the Quantum Fund in 1988. Soros and Druckenmiller famously broke the Bank of England in 1992.
Andrew Hoine is a relative newcomer to the list. While there isn't too much information out there on Mr. Hoine, we do know he studied economics at Vanderbilt then briefly worked at J.P. Morgan doing M&A in 1996 before joining Paulson and Co. Yep, he joined the number 1 outlier on the list above. Hoine got his big break in 2007 when Paulson's returns and fame exploded by shorting the heck out of the subprime mortgage market.
The Common Thread
A quick glance at the above three outliers might have you thinking that you need to be an economics major from a non-target to join the ranks of the hedge fund masters.
Unfortunately, there are thousands and thousands of econ majors that haven't made it anywhere near the top 25. This is a classic correlation versus causation problem.
I believe there are two things that you can take with you, though:
The role of deliberate practice appears to be at work in finance.
You need to find a mentor.
Let's explore each separately …
Deliberate Practice and Hedge Fund Millions
By now you have probably read or heard about the role of deliberate practice in determining expert performance. Many books and studies (K. Anders Ericsson is the leading researcher in this field) have shown that a minimum of ten years of deliberate practice is necessary to reach a world-class level of performance.
Let's look at how many years after college each of our outliers had before getting their big break:
PTJ – 11 years
Druckenmiller – 11 years
Hoine – 11 years
See a pattern here? The fact that they are all exactly 11 years is probably a coincidence, but I don't believe it is a coincidence that all three are above 10 years.
Learning any profession and becoming proficient takes time. These three worked hard for over a decade before they made it big. If you break into Wall Street right out of college, chances are you will be living a much better life than your friends who aren't in finance.
For some people, this is all they want in life. And that's OK. But if you really want to make it big, you need to take advantage of your opportunity and work very hard at getting better. That brings me to my second point …
Use Networking to Find a Good Mentor or a Good Boss
The theory of deliberate practice also tells us that true experts reached their potential through the help of coaches that help facilitate the practice necessary to succeed. In the business world, a "coach" takes the form of a mentor or boss. It is someone who teaches you how to succeed.
Paul Tudor Jones readily admits that Eli Tullis had the greatest influence on his career. Eli taught PTJ the ropes at an early career age just out of the University of Virginia.
Andrew Hoine was lucky enough to learn from John Paulson, the man who's had multiple years where he's pocketed over a billion dollars.
Both of these men received educations from teachers that make most college professors pale in comparison. PTJ and Hoine might have not gone on to graduate school, but that doesn't mean they stopped learning. They learned from masters in the real world.
But what about Druckenmiller, you ask, he didn't find Soros until after he had made it big. While it is true Druckenmiller didn't meet his mentor George Soros until after he had been working for 11 years, I suspect Soros is actually Druckenmiller's second big name mentor.
You see, I left out a bit of information earlier: Druckenmiller is married to Fiona Biggs. Ms. Biggs' uncle just happens to be Barton Biggs. I imagine young Stanley called upon Uncle Barton for advice often. I know I would.
The point of all this?
When you are looking for a job, try to find a boss who is successful and who can teach you the business. While company reputations do matter, it is more important to find the right boss. On the sell side, this means finding the right Analyst. On the buy side, this means finding the right portfolio manager.
The Moral
At the end of the day, the people who say you need a target school degree are right. However, the people who say you don't need a fancy degree to succeed are also right. The two are not mutually exclusive.
Anyone can become an outlier success on Wall Street and make enough money to buy small countries. The key is to always work hard at improving. Don't just work hard for work's sake. Work hard to improve. This is deliberate practice.
And use those networking skills to find a proper mentor or the right boss. Find someone who with teach you and push you to improve.
Hey, that reminds me, I wonder if Barton Biggs has any other nieces ...